2018 EquiVenture Horse Show
👑 🏆 The EquiVenture Horse Show was Sunday September 23rd at the barn. All the children showed off their riding skills! We celebrated our 25th year in a great way! :-) The children did a beautiful job with their riding, their awards were presented by Indiana Junior Miss Nicole Cothern Mawby and then we roasted hot dogs over a bonfire! What a terrifically great day. 🏆👑
The Horse Show is a grand performance where the children all display their budding equestrian skills and all the families/friends/neighbora get to meet each other and enjoy the show. And this year our show was extra special. Because EquiVenture has been serving our Special Needs population in Central Indiana for a quarter of a century!
We are unique in our approach to therapy by using horses and our successes are tremendous! Read through our Riders section to learn a bit more about them.
Bring a lawn chair and prepare to be amazed!
The children start out with basic horsemanship skills at the beginning of the summer and build from there. Some of our riders are trotting, posting…we even have a few who like to go over some jumps They progress all season and by showtime, they are very accomplished.
The picture says it all. The look on the riders faces when they get their awards is precious. I have met riders (or their parents) years later who tell us how much the program meant to their child and how it helped in their growth and developement.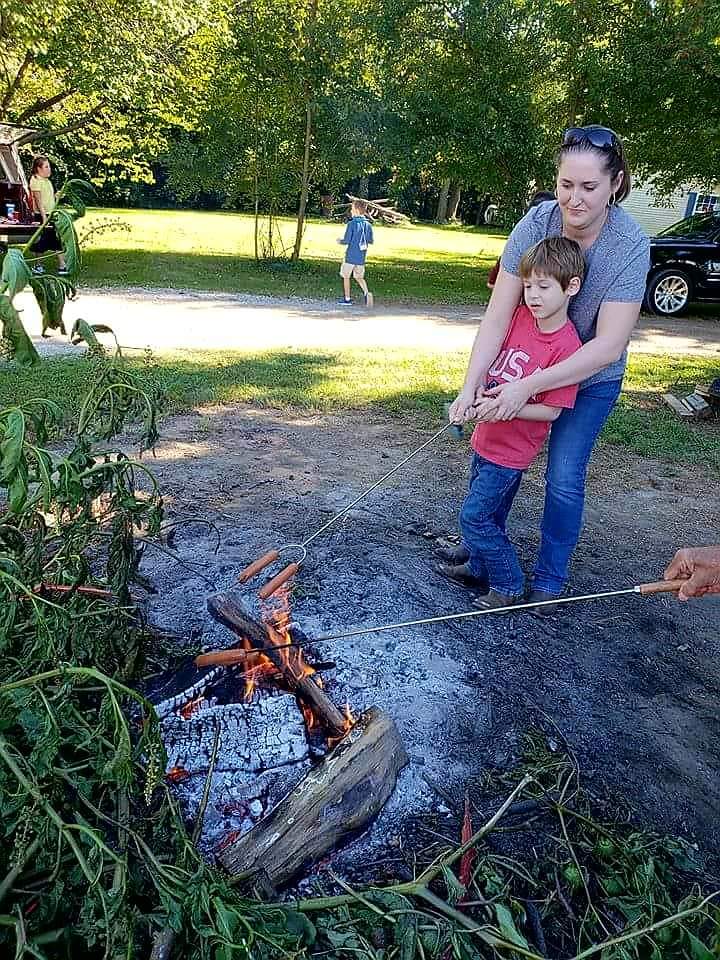 The bon fire is a lot of fun. Especially when it is your first time to roast a dog over the fire!
We provide the dogs and everyone brings snacks and side dishes. We have plenty of good food and great fellowship. I especially seeing all the children and families from all the different classes visiting and getting to know each other. That is what makes our EquiVenture a Familyventure!